ABOUT
OKINAWA
NATURE OFFICE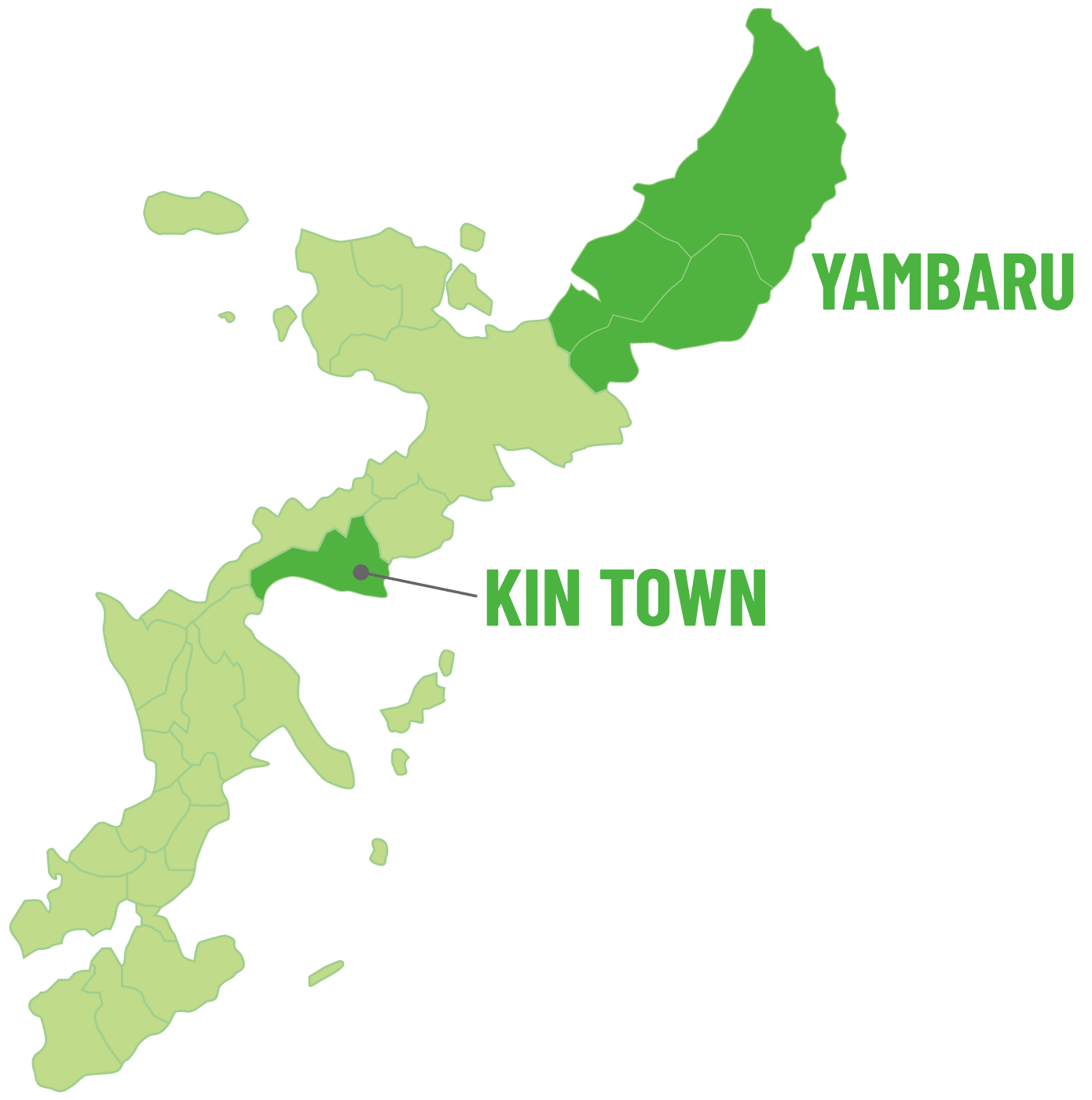 The Okinawa Nature Office (O.N.O) is dedicated to guiding you deeper into the nature of this wonderful Kin town and the Island of Okinawa, especially the diverse Yambaru.
Why don't you take the opportunity to experience the real and deep nature of Okinawa? Please feel free to contact us for various tour guides and photo rentals of Yambaru and Kin Town.
YAMBARU AREA
"Yambaru," a mountain and forest in northern Okinawa Prefecture with numerous natural features.
In July 2021, it was registered as a World Natural Heritage site, the fifth such site in Japan.
This tour will take you to Yambaru, which is home to a wide variety of flora and fauna, such as the Okinawa Rail, a national natural treasure, the Okinawa Woodpecker, and the Ryukyu Robin.
A forest bathing tour along the Yonaha mountain trail is also recommended.
KIN AREA
Kin Town, located on the east coast of central Okinawa Island.
The town is famous for its rice paddies and Okinawan Taro cultivation using the abundant water resources, and is also famous as a bird-watching area with sprawling rice fields. The area is so popular that even people from outside the prefecture and overseas visit for bird-watching.
There are also guided tours of the mangroves and mudflats of the Okukubi River by experts.
We will support you to experience in depth the nature of Kin Town, from the nature of the Okinawan Taro cultivation area where people have been living for a long time, to the nature of the Kunigami(Yambaru) area, which is registered as a World Natural Heritage site, with its subtropical evergreen forests and unique flora and fauna.
We would like to be a bridge to help you experience and become familiar with the wonderful nature of Okinawa, such as observing the wild birds in the Okinawan Taro cultivation area and the creatures that live in and around the mangrove forests and experiencing the nature of the Yambaru forest where you can encounter the Okinawa Rail and other endemic creatures.