KIN AREA
Introduction to Kin-Town
Kin-Town stretches along the east coast in the center of Okinawa Island, and is a town of rich scenery with many rice paddies and Okinawan Taro cultivation areas using the rich spring and river water, and a peaceful rural landscape. There is also a brackish water area in the Okukubi River, where four kinds of mangrove plants grow wild. In particular, the is rare, and Kin-town is the northern most town in Okinawa Island where it grows. The environment in Kin-town is home to a large number of creatures, and is a treasure house for wild birds in particular.
Here are some tours that allow you to observe the birds, plants, and animals of Kin-town's various environments.
01

OKUKUBI-RIVER SUNRISE CANOE TOUR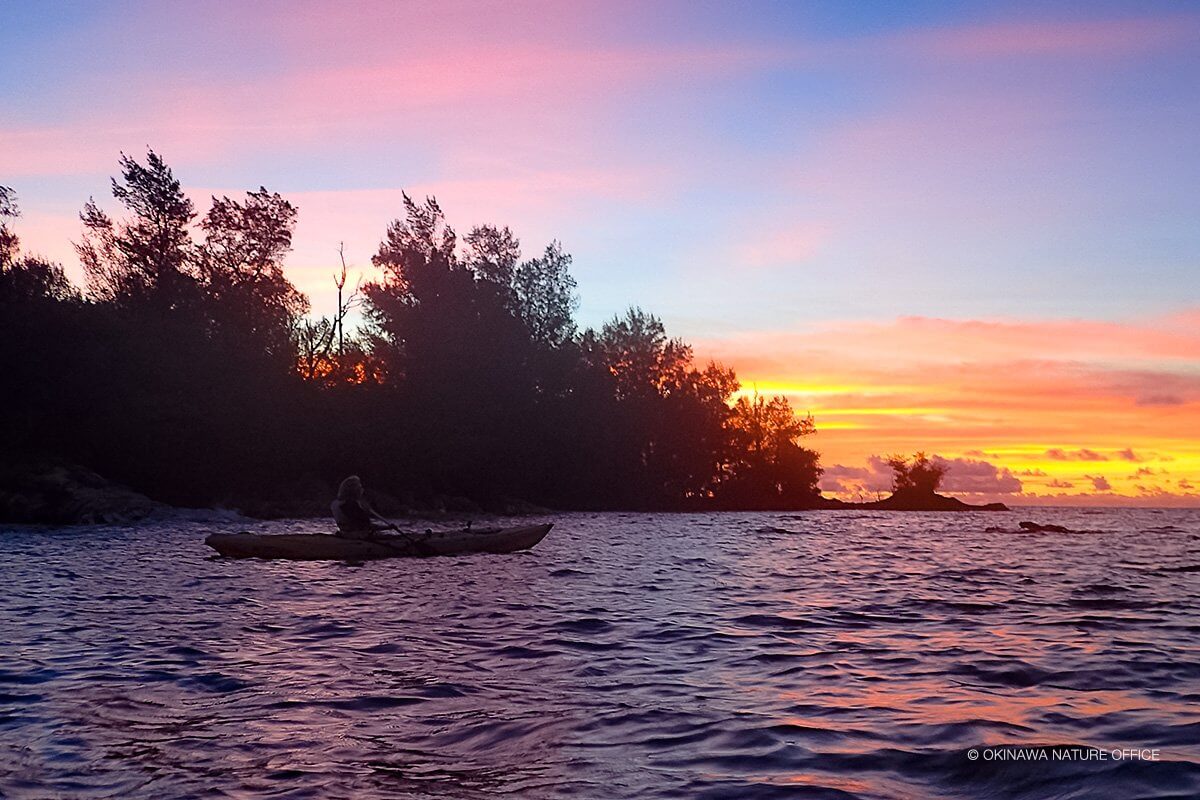 While enjoying thesunrise on the Okukubi River in Kin-town on a canoe, a specialist will accompany you to guide you through the mangrove forest and bird watching.
You will be able to see the sunrise from the water, which is a different view from everyday life.
02

KIN TOWN BIRD WATCHING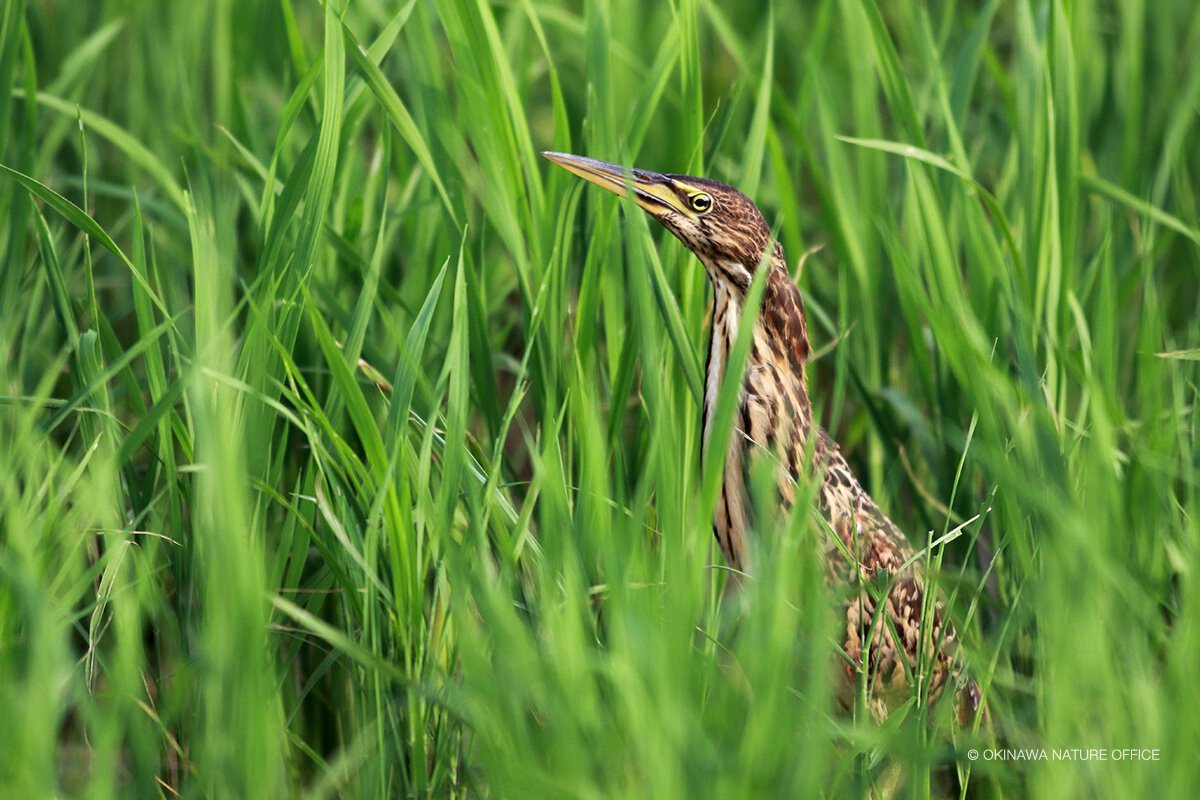 A bird expert will guide you.
Kin-town is a resting place for migratory birds, with its peaceful rice fields and Okinawan Taro cultivation areas. Many resident birds can be seen here.
03

OKUKUBI-RIVER MANGROVE TOUR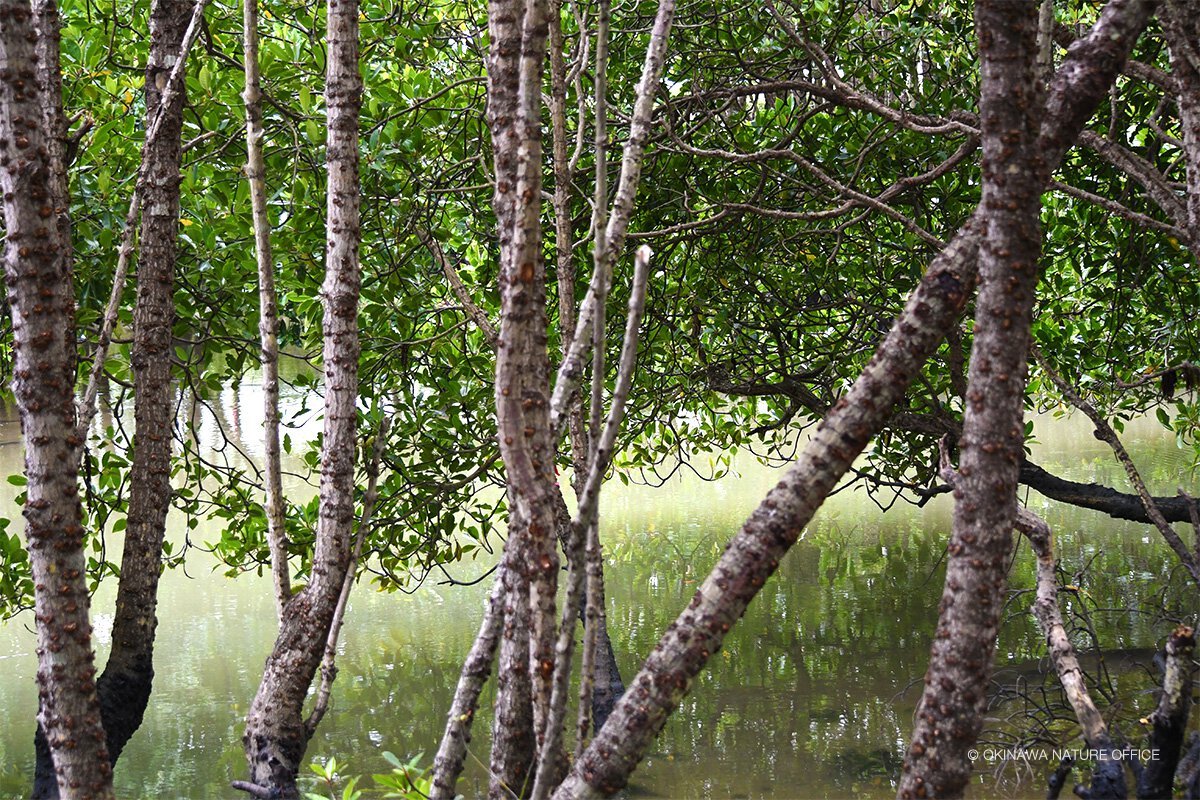 An expert will guide you through the mangrove plants and tidal flat creatures.
Four types of mangroves can be seen in the Okukubi River in Kin- town. One of them is "Lumnitzera racemosa" the northernmost native mangrove in Okinawa Island.
We will also watch water birds in the mudflats, and observe the large schools of soldier crabs that appear at low tide, as well as the large scissors.
YAMBARU AREA
World Natural Heritage Yambaru
In the summer of 2021, the northern part of the main island of Okinawa, "Yambaru", was registered as a World Natural Heritage site.
We will take a walk in the Yanbaru forest and observe the creatures that live only in Yanbaru.
04

YAMBARU BIRD WATCHING
A tour of three endemic species in the subtropical forest of Okinawa's northern main island, Yambaru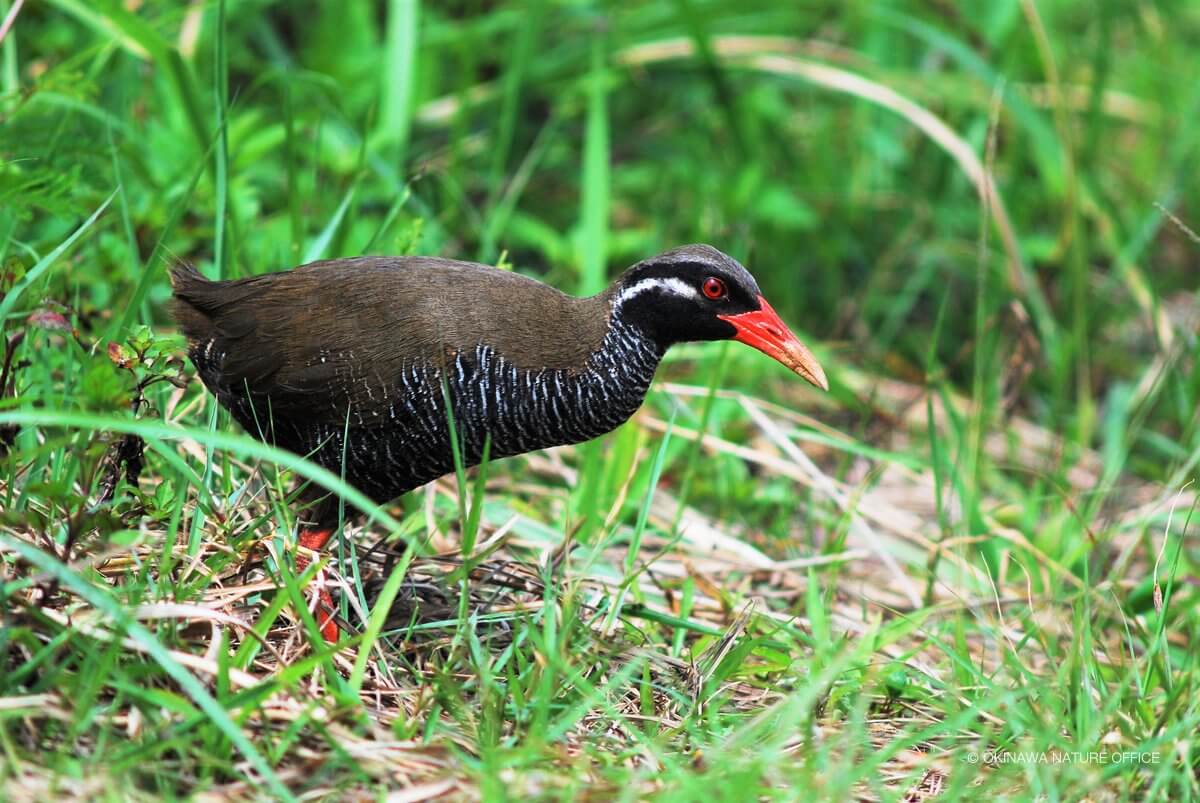 We will start early in the morning to observe the Okinawa Rail, the Okinawa woodpecker, the Ryukyu Robin, which lives only in Yambaru in the world.
An expert who has been observing wild birds in Okinawa for more than 40 years will be your guide, so you can learn more about the ecology of wild birds.
05

YAMBARU FOREST BATHING THERAPY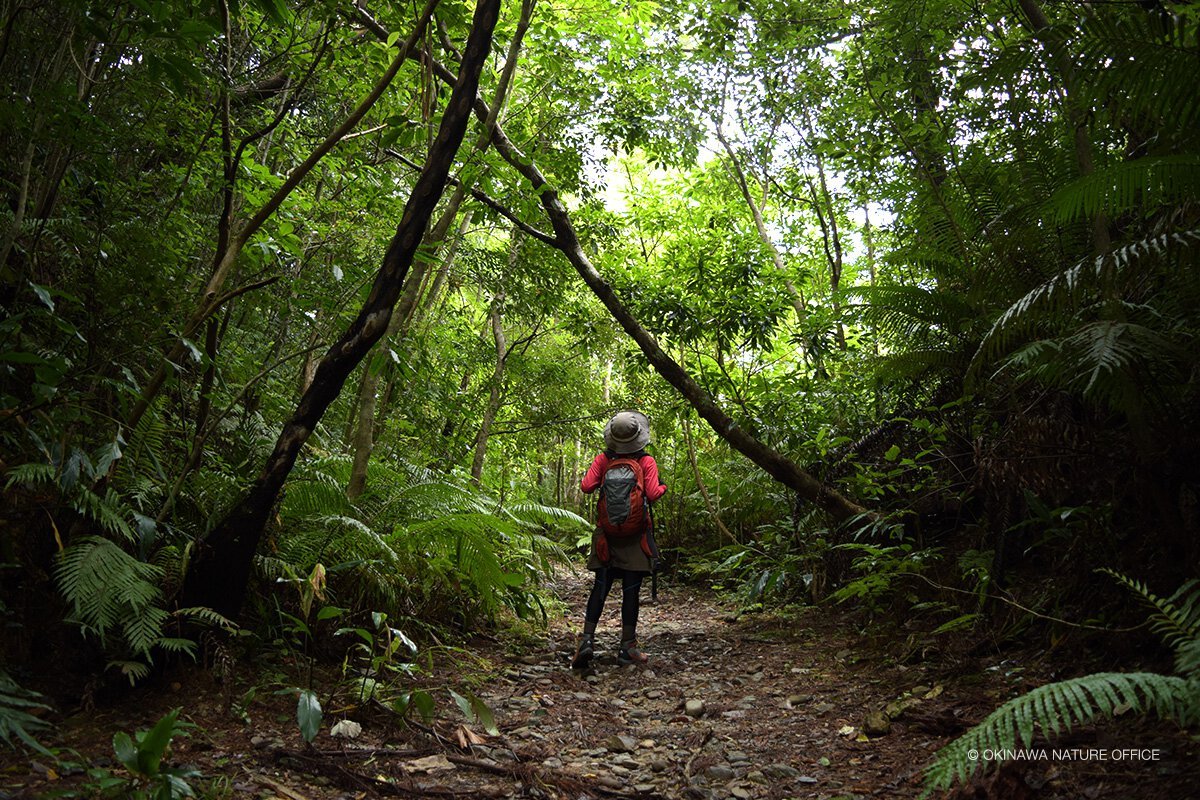 Mt. Yonaha (the highest peak on Okinawa Island) in the morning, let's feel the energy of nature with all five senses while walking slowly along the hiking forest path.
For those who wish to be guided by a plant guide, an expert will be available.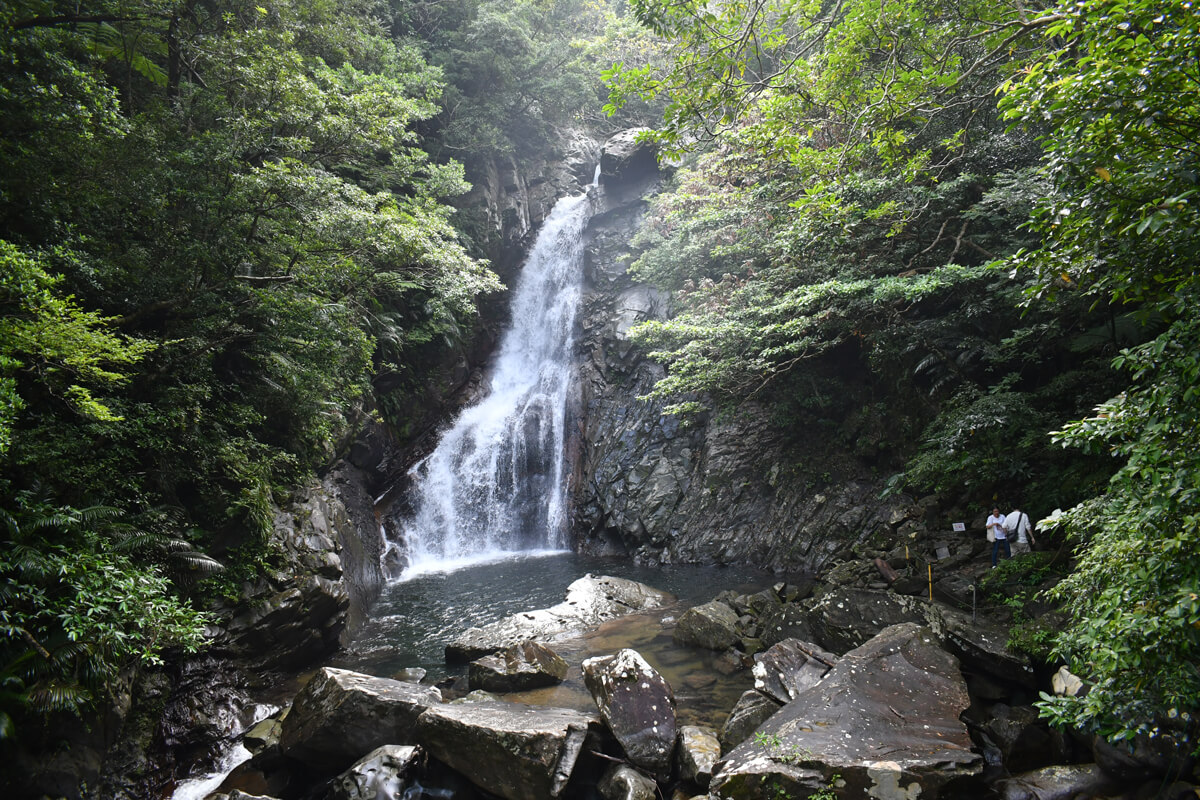 This trekking tour focuses on observing the flora and fauna found here along the boardwalk to Hiji waterfall, including birds endemic to Yambaru such as the Okinawa woodpecker and the Ryukyu robin and Okinawa rail.